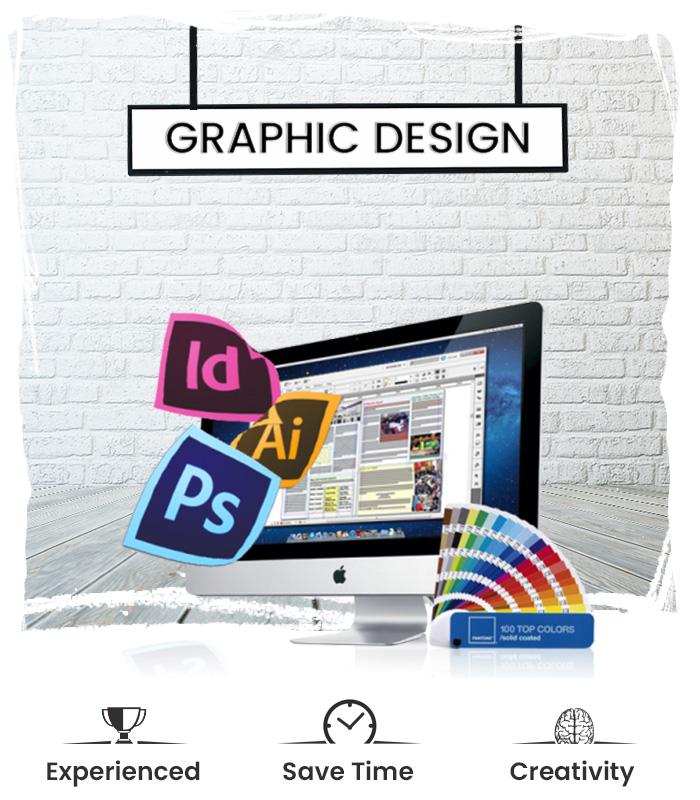 Creating a professional image
is the most important reason to hire a graphic designer. Designers speak the language of color and imagery. ... A graphic designer will use their experience to communicate this message to your target audience and create a brand your customers can trust.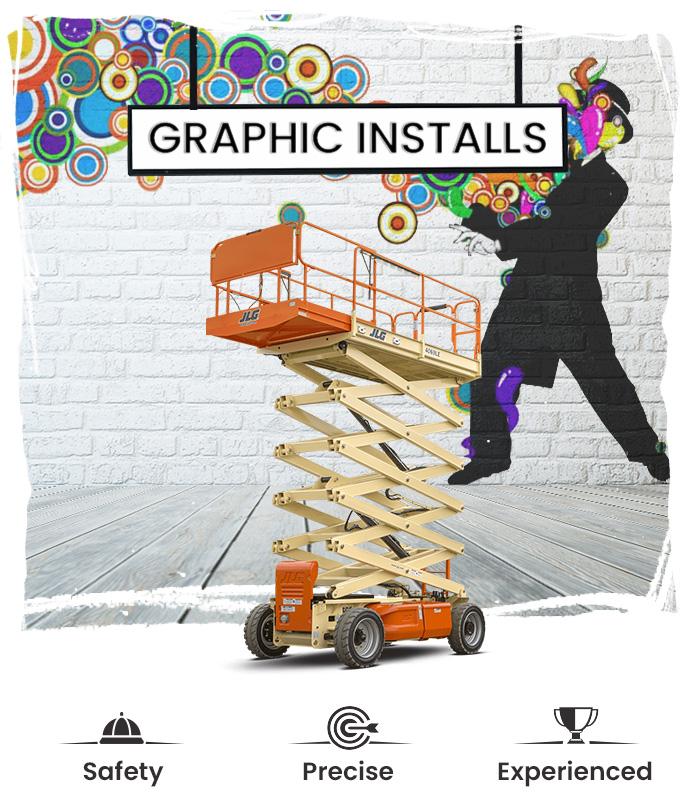 High-quality signs and graphics can provide numerous benefits to your business, but to access those benefits, you need to ensure you install your signs or wraps correctly. Proper installation procedures will ensure your signs look professional and are installed safely. To avoid injury or accident, it may be best if you hire professionals, we will make sure the job is done correctly.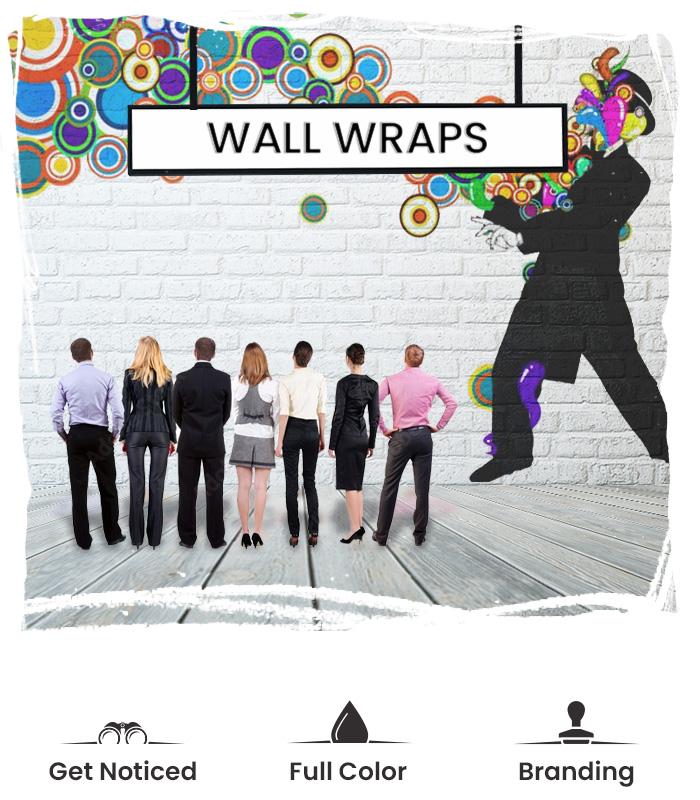 A wall decal is an image or graphic printed directly onto an adhesive, opaque vinyl material. Wall decals are able to be cut to shape, have unlimited color options, and come in a wide range of sizes. Designed mainly for indoor custom wall decals are a great option for office, business and retail walls as well as home decor.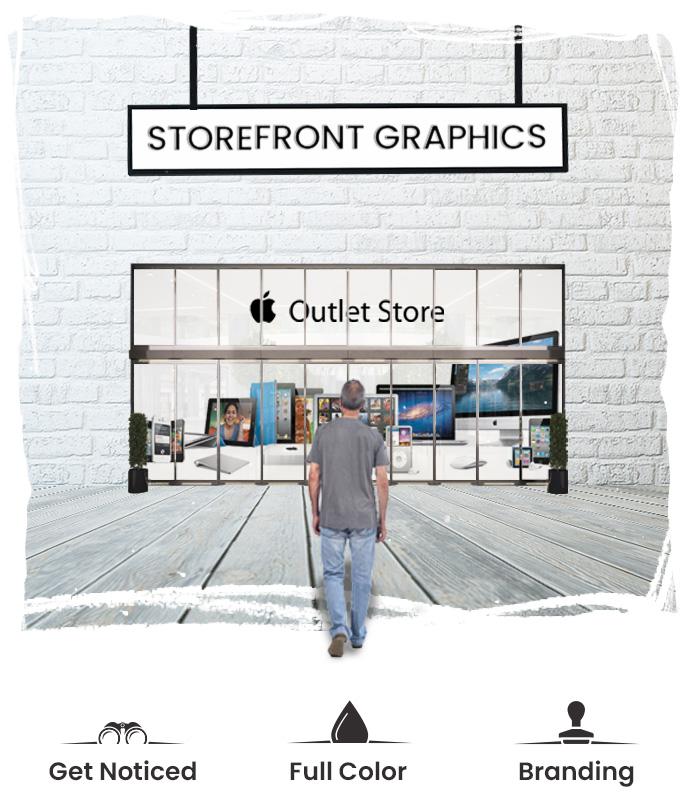 Stores with colorful and attractive advertising graphics are far more likely to bring in new customers than those without storefront signage. To attract new customers and clients, that you effectively communicate your brand to potential clients before and after they enter your storefront business.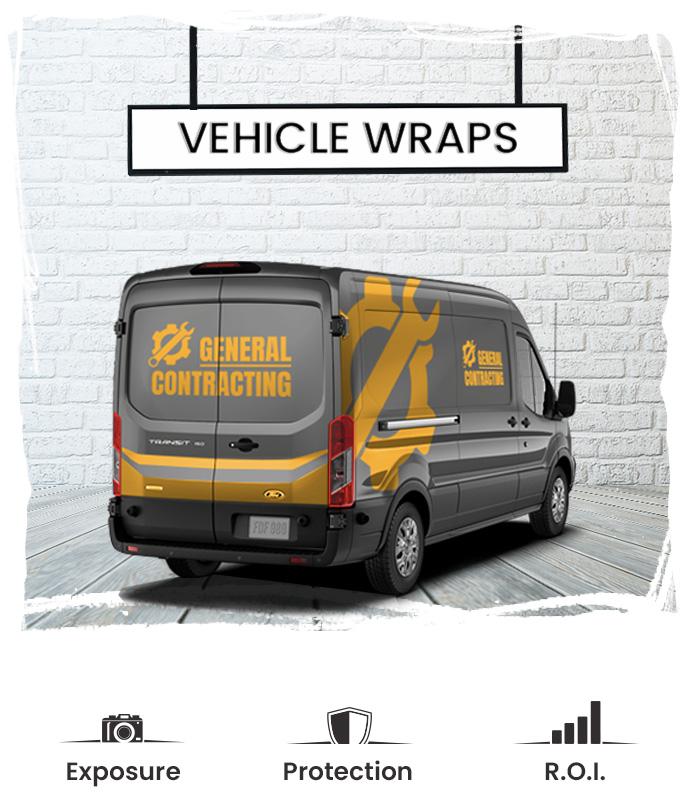 Vehicle wraps are a mobile advertising tool where vinyl graphics or decals are transferred onto a portion of or the whole surface of a vehicle. A vehicle wrap can be applied on a sales, service or delivery vehicle and acts as a mobile billboard that displays a company's brand, logo, message, contact information or website.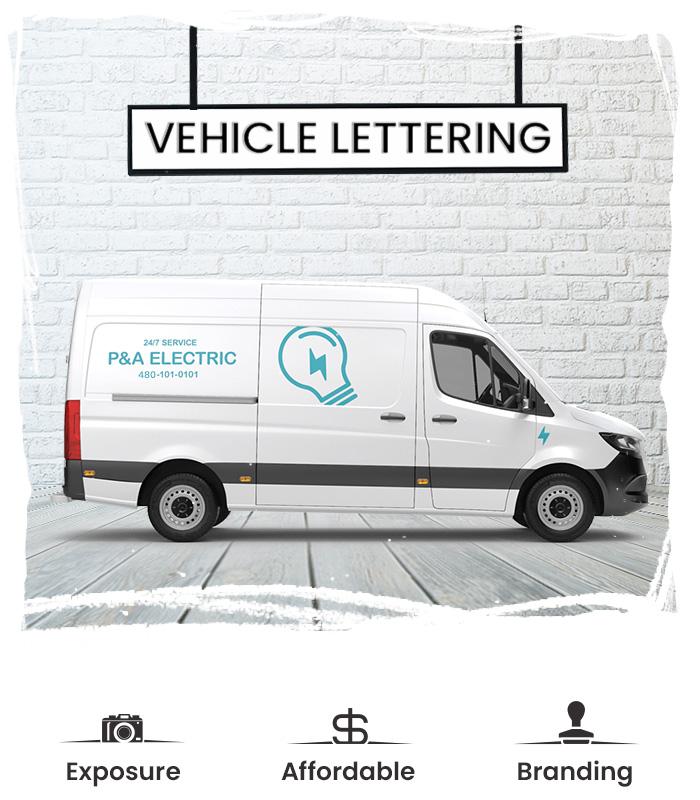 Vehicle lettering is a great way to advertise your business on the move. Traditional advertisements like billboards, yard signs, benches, etc... work great for one location, but what about the thousands of other street corners? Vehicle lettering allows you to take your advertisements on the road and be seen all over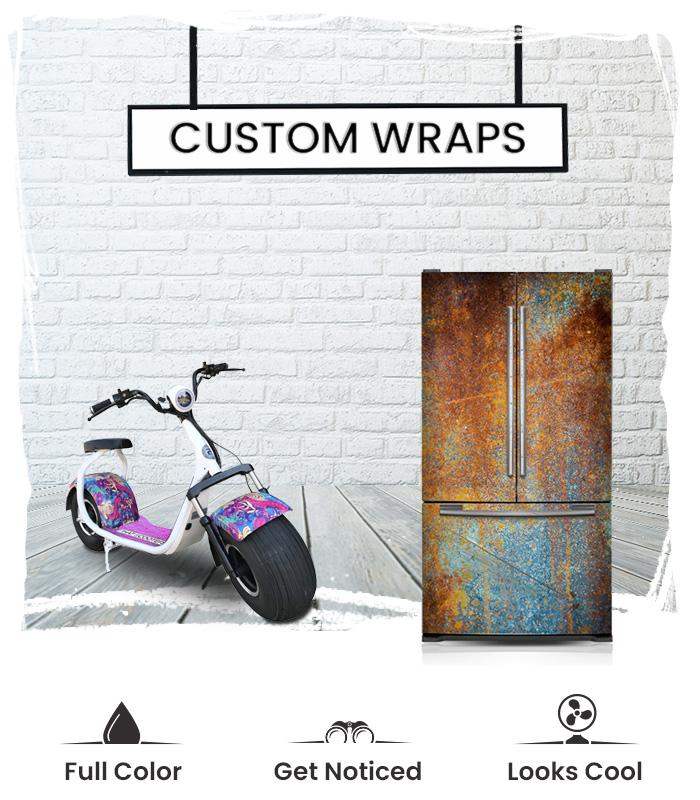 Sometimes you just have to have that
refrigerator,
guitar, helmet or game console wrapped. We can create a fully custom, multi-color design using our high-end vinyl and hundreds of colors and effects choices. Give your favorite item a unique, custom look you'll enjoy for years.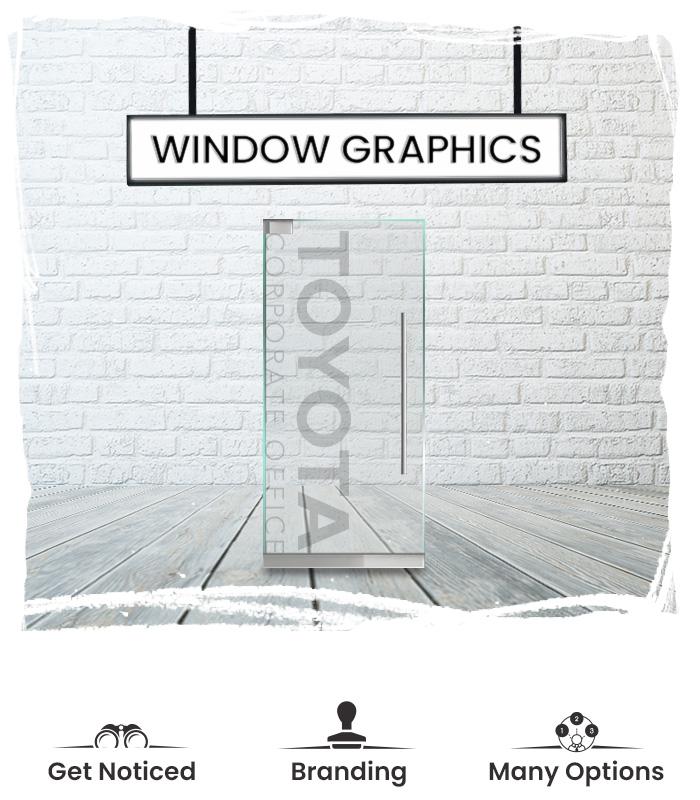 From simple lettering to etched-glass graphics, window decals offer the ability to maximize your signage real estate, inside and out. Decoration, information messaging, branding or event advertisement – at Q'D UP, we can provide a solution for every situation utilizing our personalized design process, communicative consultation team, and head-turning visual results.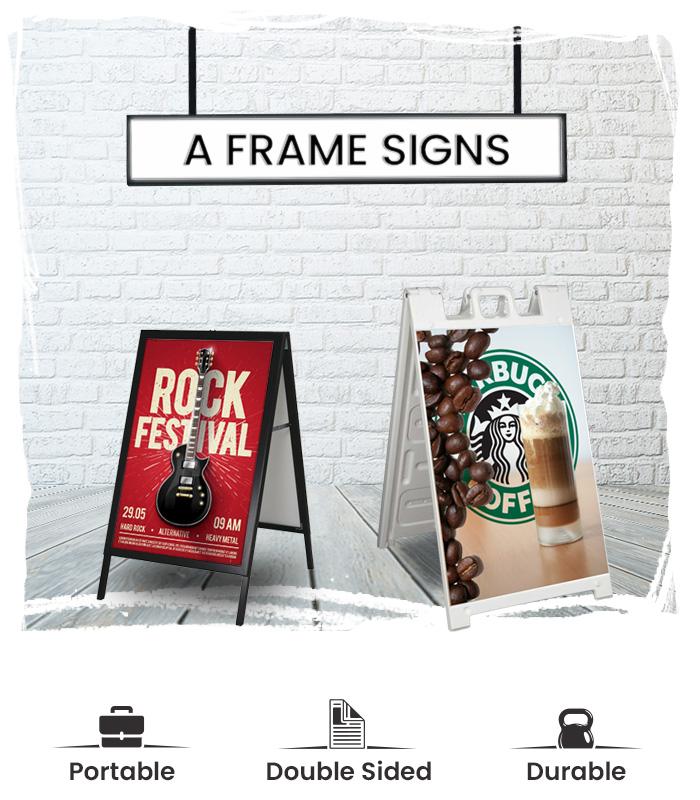 A-frames, sometimes known as sandwich board signs or sidewalk signs, are versatile and easy to use graphics for advertising or branding. They enable the sign owner to change messaging and sign location quickly for promotions, events, directions or information by simply writing on them if they are chalkboard or dry erase, or by switching out the printed sign that attaches to the frame. A-frames can be used in almost any weather condition and can attract attention both indoors and outdoors.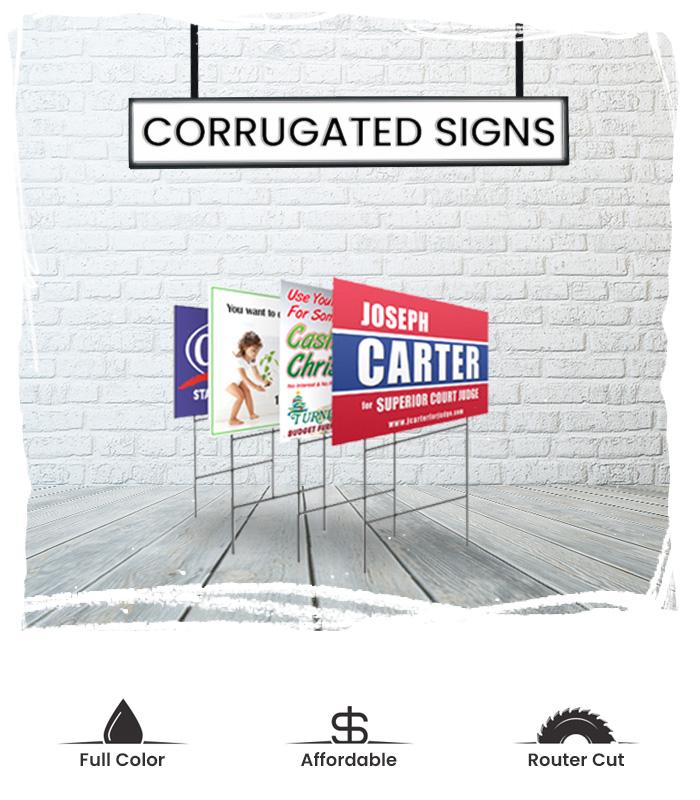 Corrugated Signs AKA Yard Signs are most commonly used in lawns and alongside roads as political advertising, business services promotion, real estate signage and more. They also work great as informational signs, yard sale signs, announcements, and for directing attendees to weddings and other events. Corrugated

signs can be single or

double-sided, cut to shape and have

wire stakes added for display

purposes.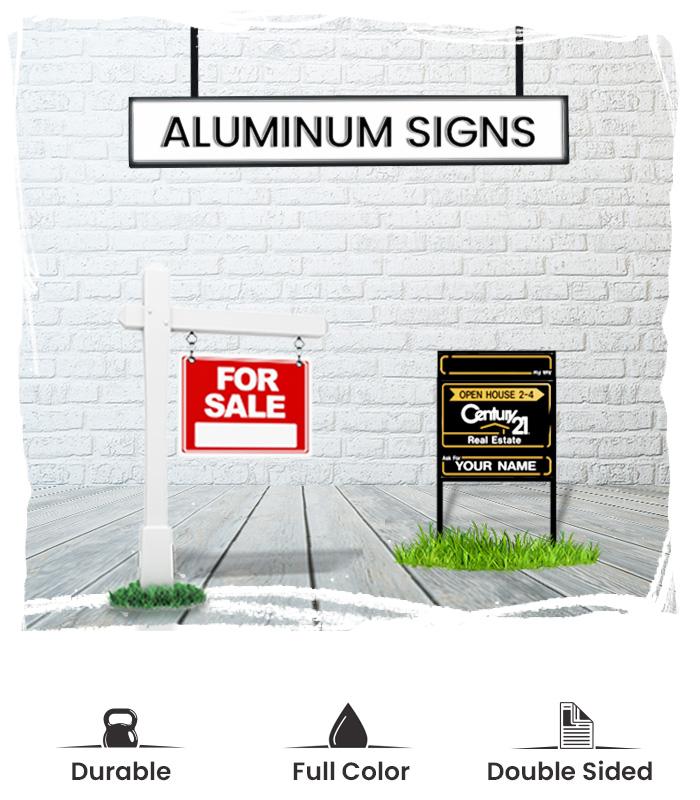 Aluminum signs are great solution for long term outdoor signage applications. Extremely durable aluminum signs deliver a highly professional look from a premium product that resists rust and corrosion throughout an extended product life. Custom printed aluminum signs feature full color, high quality digital imaging, giving the signs a sharp vibrant look.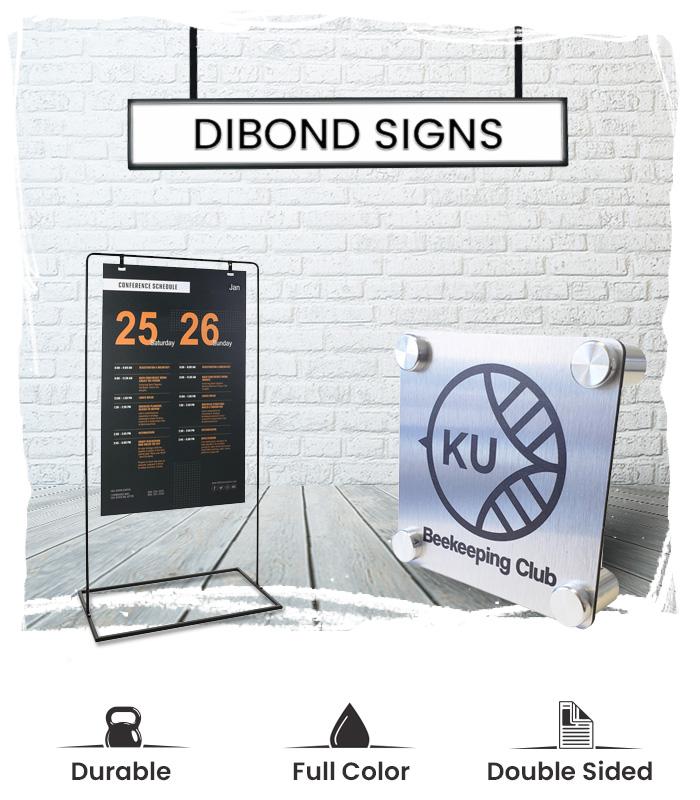 Dibond signs are a rigid composite which boasts a lightweight yet durable surface. It can be created through a straight cut or made into three-dimensional shaped signs. The polyethylene core helps to create a thick, sturdy sign without the added weight which a pure aluminum interior would create. Can be cut into shapes.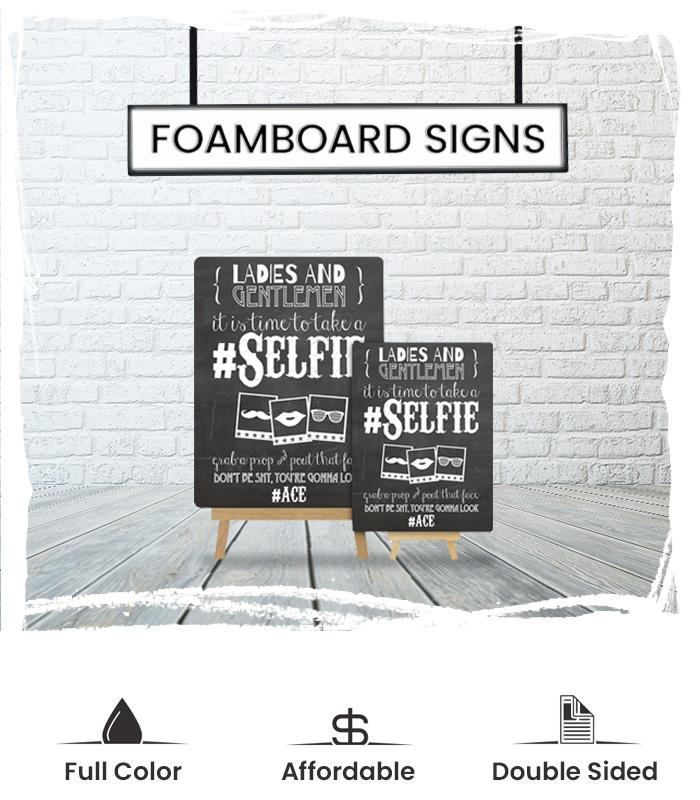 Foamboards are a popular indoor signage option – they are affordable and extremely versatile. They can be used for many different applications, from interior design to advertising. The foamboard material is extremely lightweight, perfect for when you need portable signs. Foamboard signs are used in shopping centers, schools, and corporate presentations. Whether mounted on a wall or displayed on an easel, a large, full-color foam board is hard to miss, making this promotional tool an incredible value.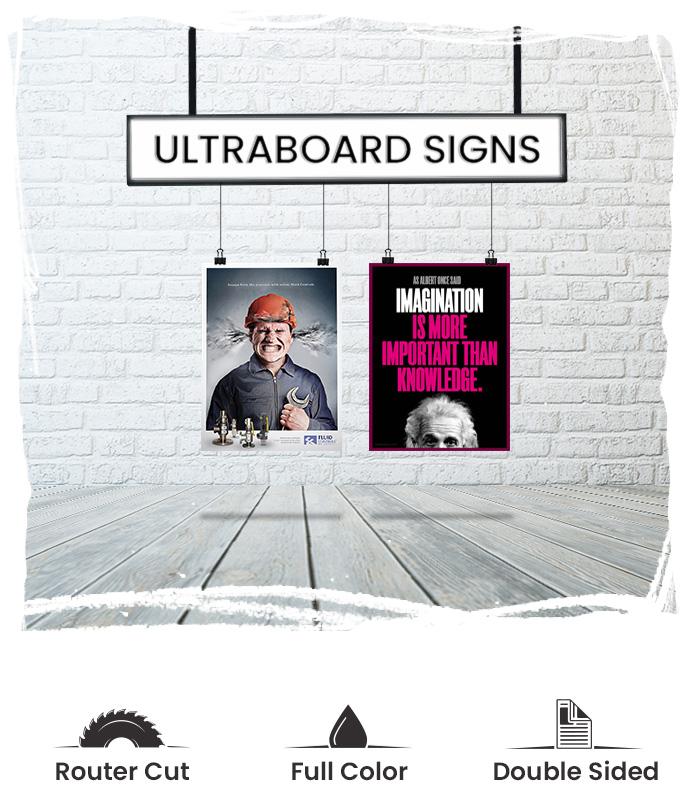 Ultraboard printing is the ultimate in durable foam core printing. Signs made with Ultra Board material are warp proof, water resistant and durable enough for long-term use. Use ultraboard printing for long lasting signage that can be cut easily into any shape you desire. For permanent indoor signage. Affordable boards of the highest quality. White and black boards available. Along with different thickness.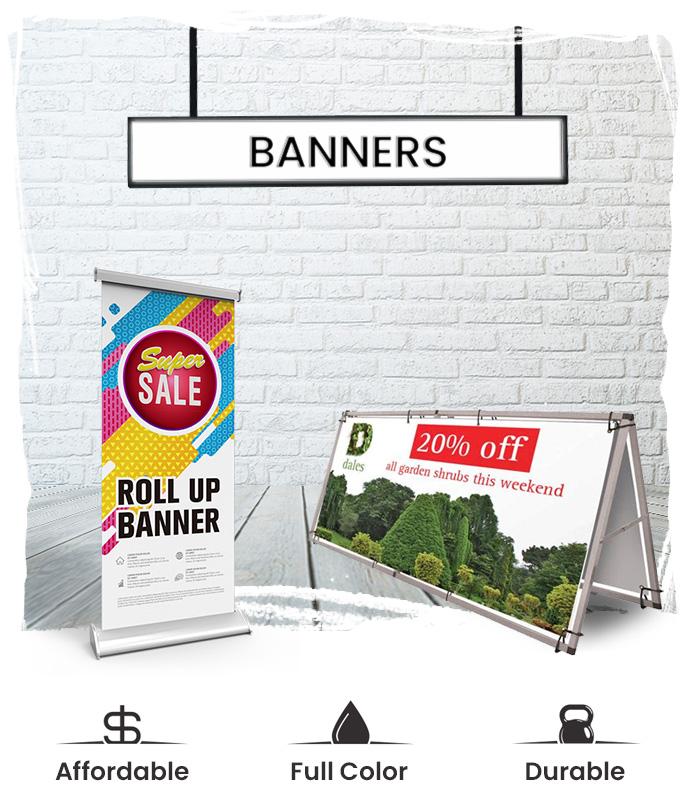 Announce your presence during trade shows, conferences, in-store events, farmers markets and more with custom banners and retractable banner stands.

They are instantly noticeable because of their size or their color, which draws the eye. In a busy area, a banner can be used to separate a business from the rest of the crowd. Large banners are typically used as tools for an announcement.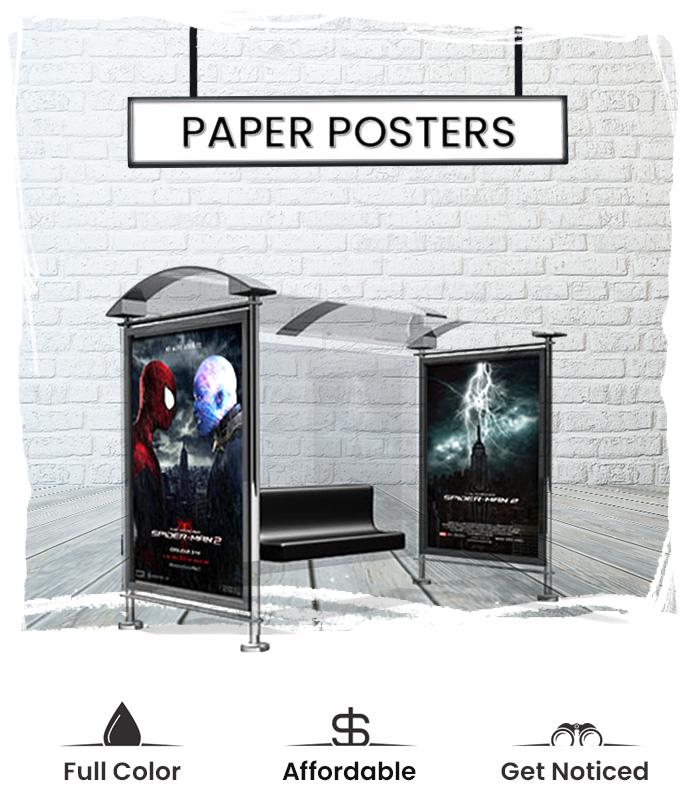 Posters are one of the most cost effective forms of advertising on the market. Posters allow you to spread your message to a wide audience far cheaper than radio, print or television advertising in a simple, easy and affordable way. Posters build your brand. When posters showcase your business's signature colors and logo, it makes it easier for customers to recognize your company.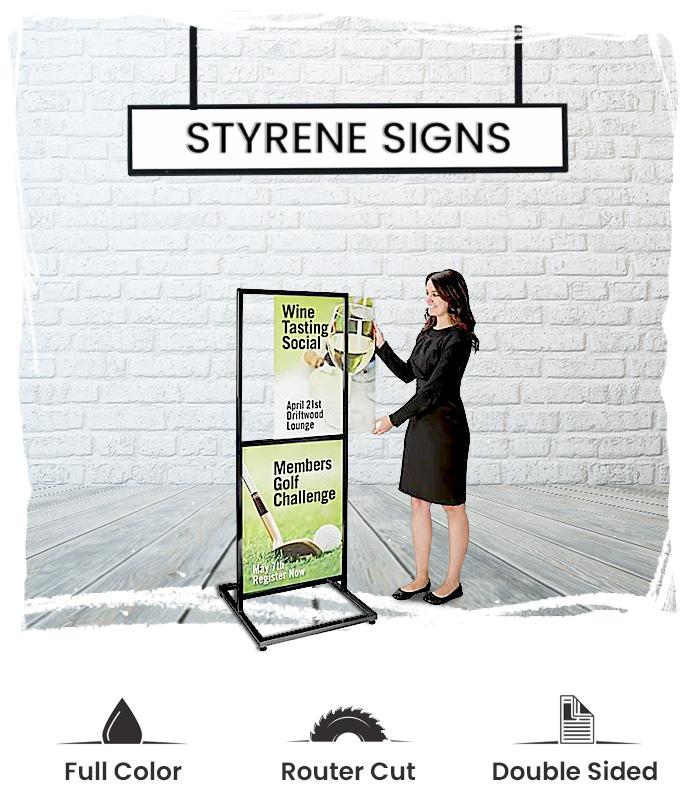 Styrene signs are lightweight and flexible, making them easy to transport. They are ideal for retail signage, restaurant displays/menu boards, trade shows and conventions. Single- or double-sided printing is availabe along with different thickness.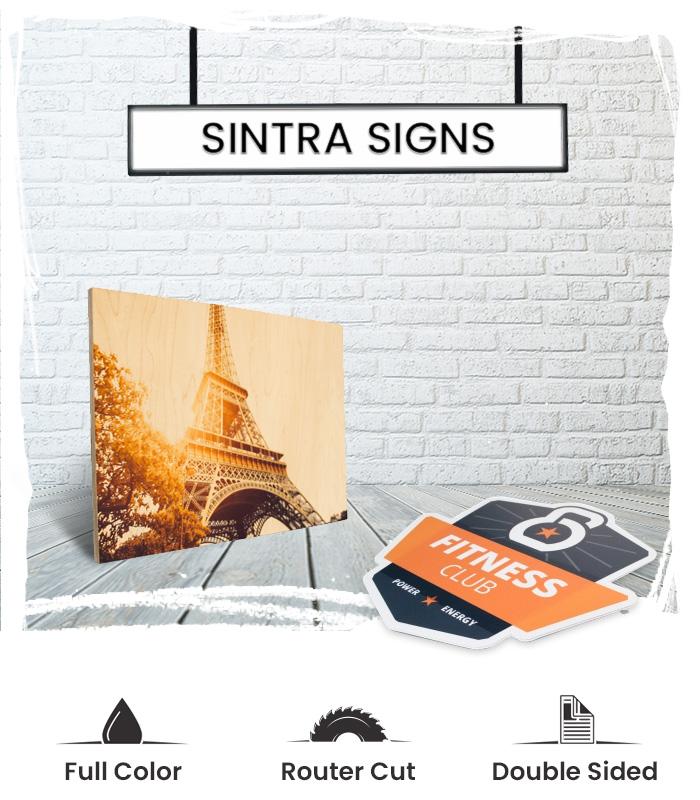 Typical uses for our custom PVC signs include directional and informational sign, menu boards, display inserts, point of purchase displays, or wall graphics.This material is easy to cut into different sizes and shapes which is why we now offer contour cutting. They can also be placed in a picture frame and hung for presentation of your custom graphics or photos.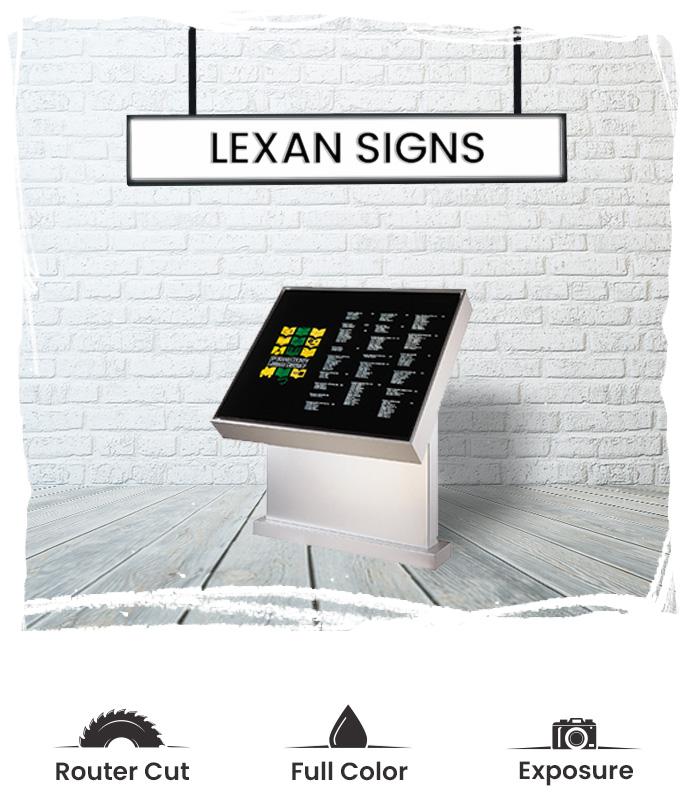 Lexan® material is used for both indoor & outdoor back-lit sign applications such as P.O.P. Signs, Light Box, Channel Letter, Windows, Building Signs, Directional Signs, and Promotional Signage. This is a long-term outdoor sign vinyl with permanent adhesive which adheres best to flat surfaces such as Plexi, Acrylic, Lexan, Glass and other clear or translucent plastic materials.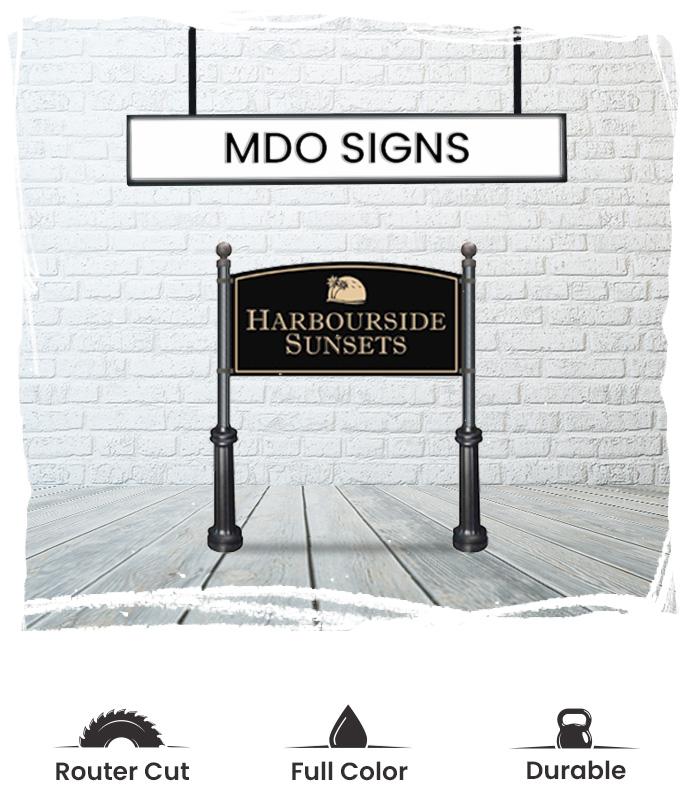 MDO boards are extensively used for commercial real estate signs because they are sturdy and durable enough to last for several years. MDO plywood is suitable for interior and exterior application that demands a smooth surface for printing. MDO plywood is waterproof and weather-resistant.
© Copyright Q'D UP Print & Design